The Easy to Prepare Autumn Side Dish – the Whole Family Will Love It
Autumn not only brings us stunning landscapes with vibrant colors but also offers a variety of delicious and nutritious vegetables for preparing delightful dishes. Today, we're going to take advantage of one of autumn's treasures to create a side dish that will make your mouth water. Are you ready to roll your sleeves and prepare baked pumpkin and potatoes?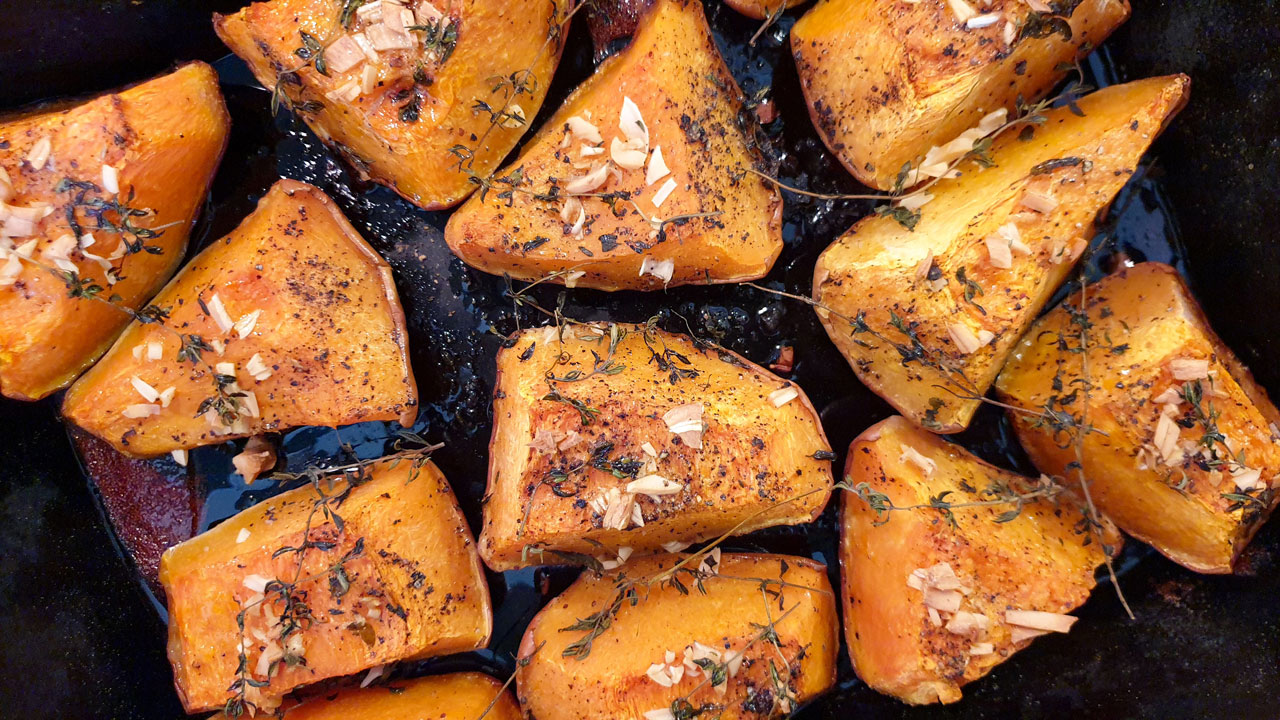 The recipe for baked pumpkin and potatoes
You can prepare this recipe in two ways: blanching both ingredients or baking them raw. Today, we'll opt for blanching to give them that softness on the inside and just the right crispiness on the outside.
This recipe is for 4 people, but you can easily adjust the quantities if you have more guests. You'll need the following ingredients: 600 grams of potatoes, 600 grams of pumpkin, extra virgin olive oil, coarse salt, and rosemary.
Begin the preparation by washing the potatoes, peeling them, and cutting them into pieces. Repeat the same process for the pumpkin. Fill a pot with water, add salt, and place the potatoes and pumpkin in it. Let them boil for approximately 5-10 minutes.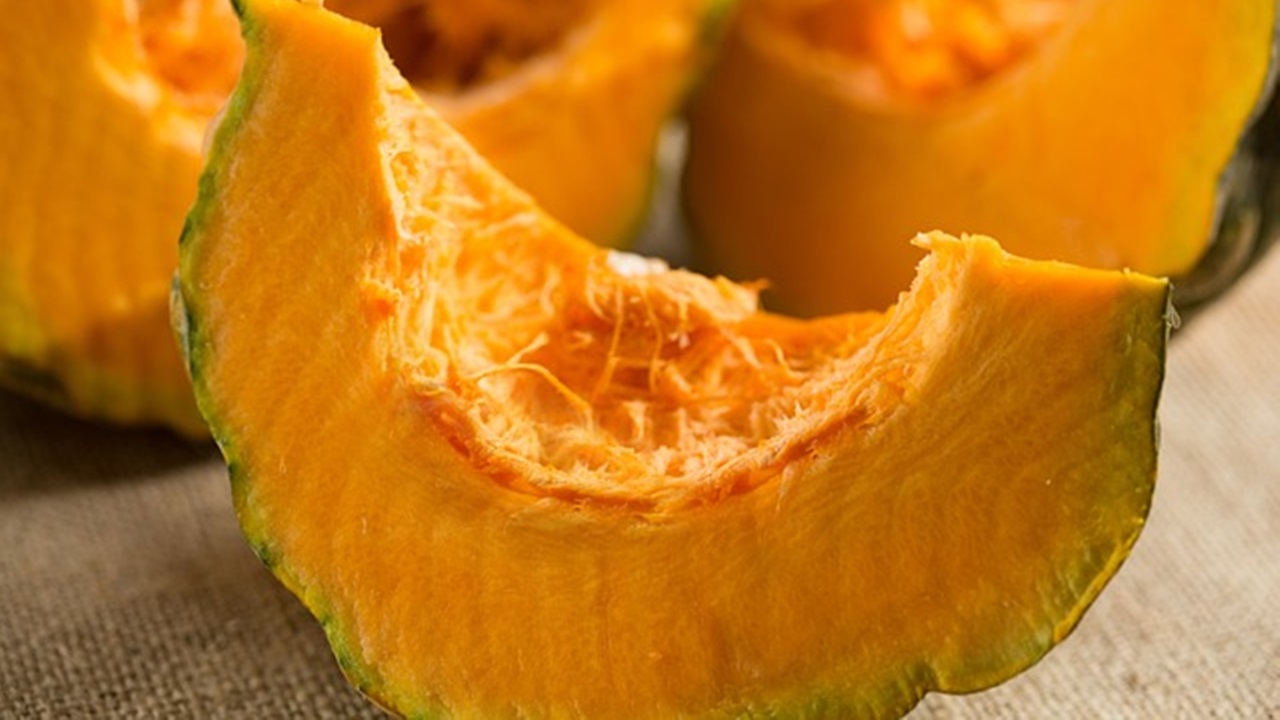 After draining:
Place the boiled potatoes and pumpkin in a bowl.
Add rosemary, coarse salt, and a drizzle of extra virgin olive oil.
Line a baking tray with baking paper and spread the pumpkin and potatoes evenly on it.
Cook in a ventilated oven at 392°F (or 200°C) for 30-35 minutes until they turn perfectly golden.
Once done, take them out of the oven and serve the dish hot.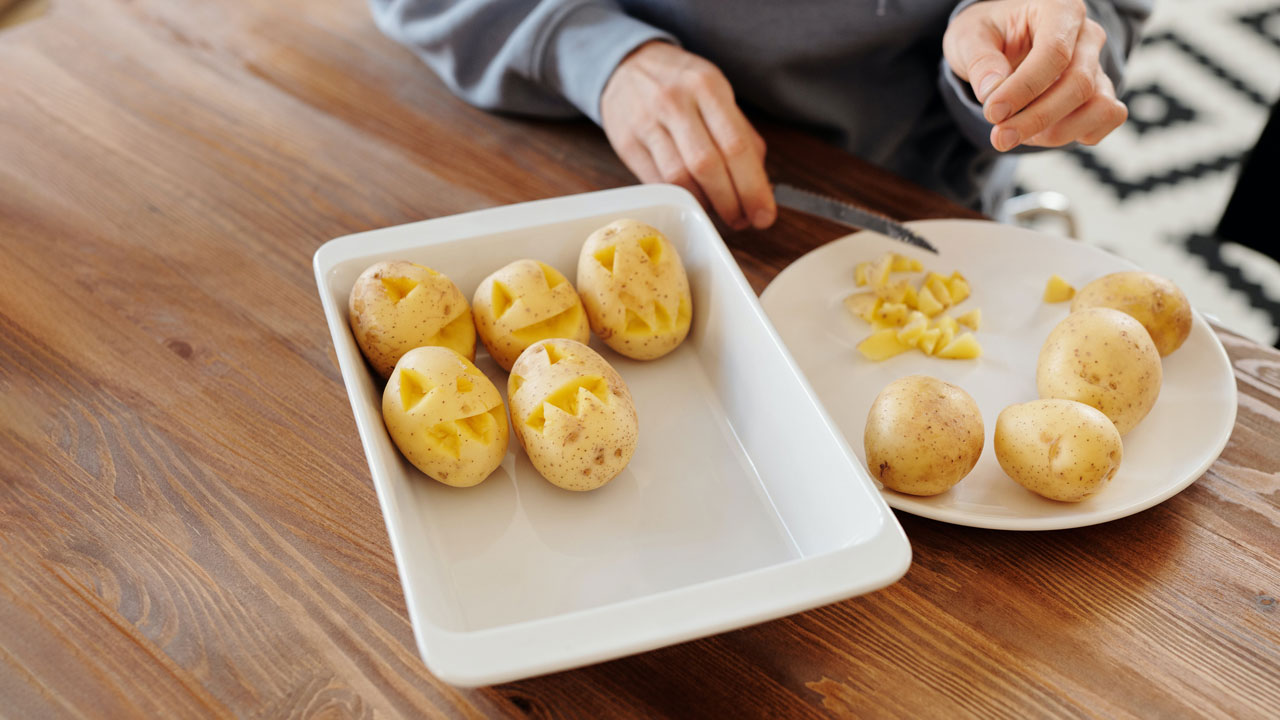 This simple and genuine recipe can be modified according to personal tastes. For example, you can opt for your favorite aromatic herb instead of rosemary. Additionally, you can include yellow or white onions along with the pumpkin and potatoes to enhance the side dish.
Pumpkin, in addition to its versatility, is a nutrient-rich food. It's high in fiber and packed with vitamins A, C, and E, as well as essential minerals like potassium, calcium, and iron. Regular consumption of pumpkin can boost the immune system, aid digestion, and protect eyesight. Potatoes have several advantages that make them a valuable addition to your diet. They are rich in essential nutrients like vitamin C, vitamin B6, and potassium, which can promote good health.