Are You a Big Fan of Tomato Sauce With Pasta? Then, You Must Try This Awesome Ancient Italian Recipe, Amatriciana Sauce
I pondered the finest first courses of Roman tradition and found it impossible to select just one. Among these, the gricia, carbonara, and cacio e pepe all stand as excellent options. Then, I reflected further and considered the amatriciana sauce—a perfect blend of bacon, pecorino cheese, and a divine sauce texture. It could be the epitome of Italian gravy! What's most appealing is its simplicity, crafted from basic ingredients. However, a common mistake involves adding onions and garlic. But fear not! Let's master the art of crafting the authentic amatriciana sauce without these—embracing its genuine and mouthwatering essence!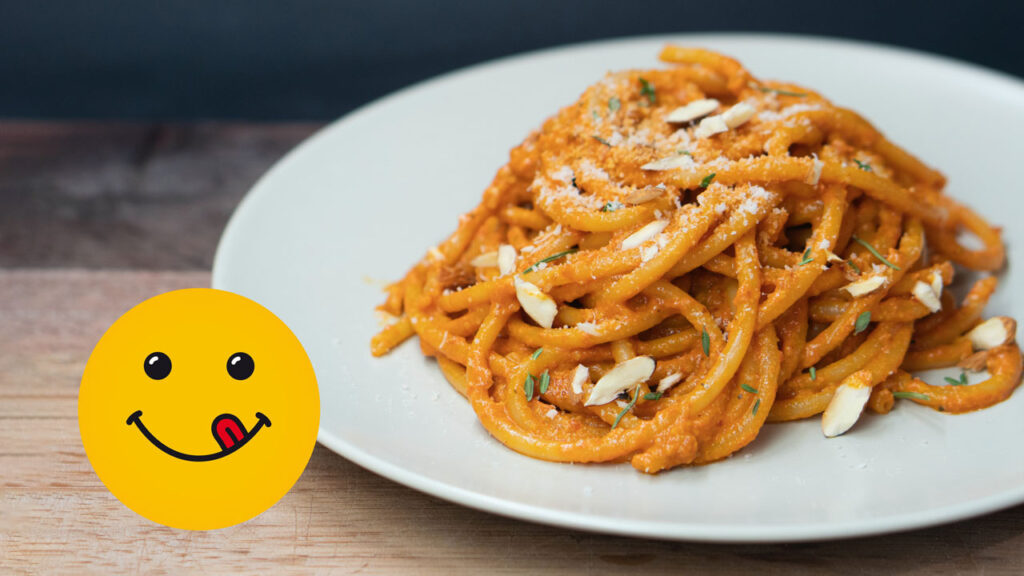 Ingredients
Amatriciana is one of the oldest dishes of Roman cuisine and represents true excellence. While you can savor it in the finest Roman trattorias, why not embark on preparing it at home? Here are the ingredients you need to serve 4 people:
250 g of Guanciale (dry-cured pork cheek coated in black pepper, or use bacon if you can't find it)
250 g of peeled tomatoes
350 g of bucatini (thick spaghetti-like pasta or you can use spaghetti)
150 of grated pecorino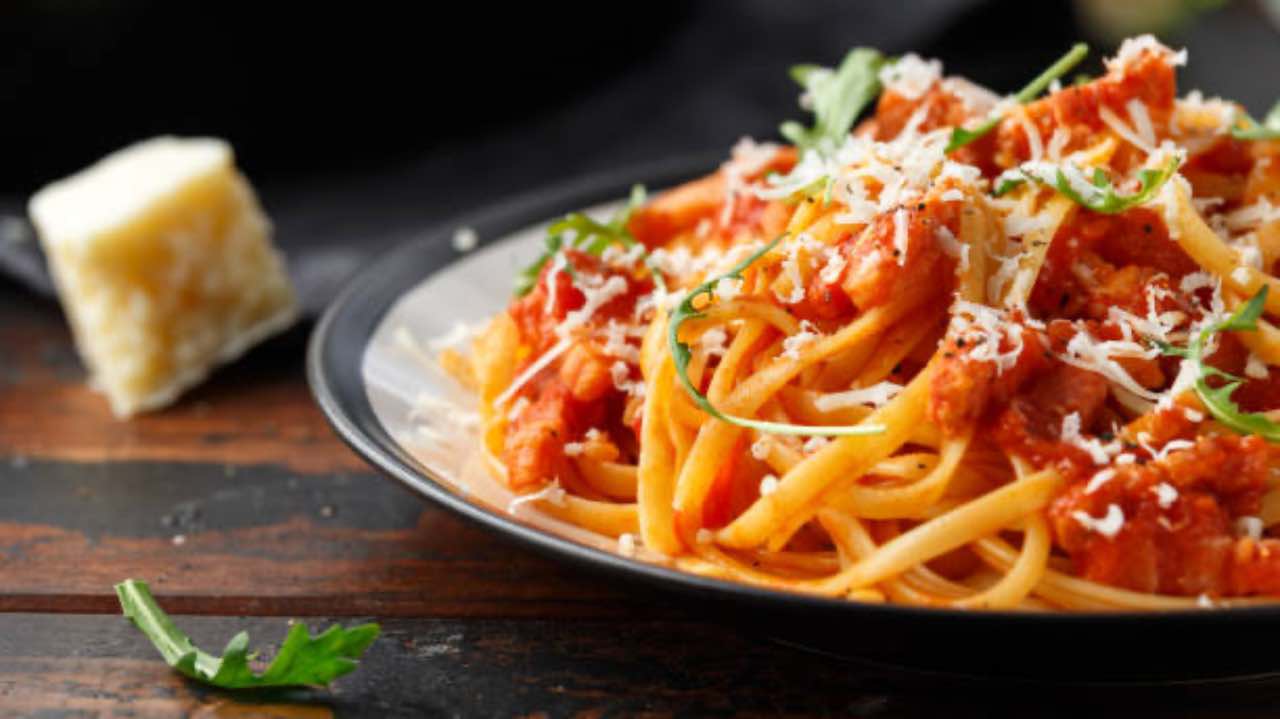 Preparation
The first thing to do is to place a pot of water on the stove to boil as we prepare the sauce. In the meantime, cut the guanciale into strips and place them in a spacious non-stick frying pan. Allow them to brown over low heat without adding oil; the natural fat of guanciale will suffice and gradually melt as it cooks.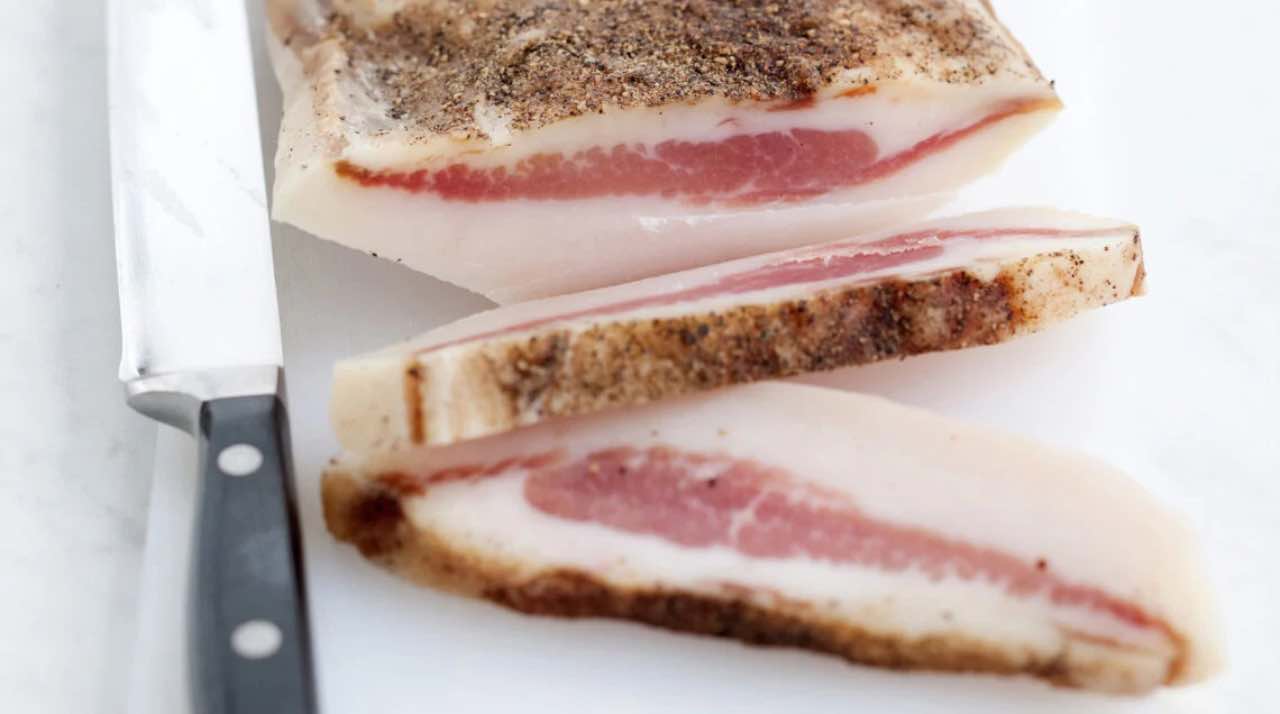 Once the guanciale turns crispy, remove it from the pan and set it aside. In the same pan, add the tomatoes and cook them for around 15 minutes. Then add a spoonful of pecorino cheese and some salt. Meanwhile, the salted water for the pasta should have reached boiling point, allowing you to cook the bucatini to a state of al dente perfection, which entails a firm yet slightly resistant texture. Before draining the bucatini, save a ladle of the pasta water and then combine the pasta with the sauce. Mix thoroughly, incorporating the reserved water and additional pecorino cheese. Turn off the heat, reintroduce the guanciale, and there you have it—our delectable amatriciana is now ready to be enjoyed, optionally garnished with more pecorino and a dash of pepper.